Both state and federal authorities have begun to crack down hard on sex related crimes in recent years, especially in regard to online sex crimes like solicitation to prostitution or attempts at sex trafficking of minors. The seizure of backpage.com by the US DOJ in 2018 is only one among many examples of this trend.
We all applaud the tough enforcement of the law against sexual predators, but the fact is, there are also numerous innocent people accused of sex crimes every year, and there are many others who are overcharged by overzealous prosecuting attorneys.
At Sex Crimes Attorney, we have a deep understanding of both federal and state level sex crime laws and have been successfully defending our clients against all manner of sex crimes charges for many years. If you or someone you love has recently been charged with a sex crime, or if you are under investigation and fear you may soon be charged with a sex crime, do not hesitate to reach out to us for help.
Contact us anytime 24/7/365 by calling 888-666-8480 for a free legal consultation.
Attorney of Counsel - Jeff Voll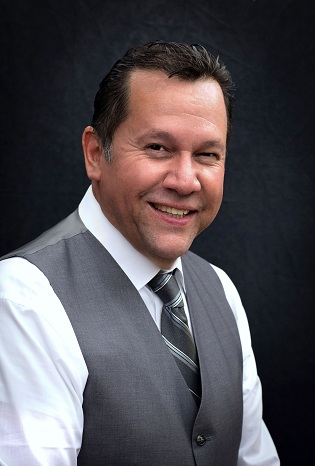 Criminal defense lawyer P. Jeff Voll has been practicing criminal defense law since 2001. He has never been employed in any other field of law other than criminal defense. His passion and life's work are that of a criminal defense attorney. For nearly two decades he has defended those accused of serious criminal cases and has become one of California's top trial litigation attorneys and his superior record is recognized not only by his peers, but the district attorneys, city attorneys, and judges throughout California. Attorney Jeff Voll takes pride in his trial expertise and his jury trial record is unprecedented.
Some lawyers do NOT take cases where the accused is charged with a crime involving minor children or the elderly as victims. Jeff Voll is not one of these lawyers. He is of the belief that all citizens should be afforded a vigorous defense no matter what the charges or potential sentences are. He has defended United States Federal Agents, local law enforcement police officers, 3rd strike ex-convicts, housewives, homeless veterans, U.S. Army Captains, attorneys, children of prosecutors that he faces in court, people dependent on narcotics, etc .. with amazing results. Jeff's passion is trial work. There is no case that he will not try to a jury. All he needs is the blessing of his client(s). Jeff once tried a "gang" case where all of the 10 defendants were represented by him as the sole attorney. After three weeks of trial, he secured a Not Guilty verdict for all of his clients. It took the Clerk of the Court over 20 minutes to read all of the Not Guilty verdicts in open court. San Fernando Case # 9SR02269. He has been successful in achieving over 100 Case Dismissals in one 12-month period. No other attorney can say this. No other attorney can make this claim.
Announcing ready for trial puts the prosecutor on notice that you are NOT taking any deals and to you are in fact, Ready for Trial. Call our law firm for any sex crimes that you may be facing and you may just be another in a long line of case dismissals.
EDUCATION
Glendale University, California
California State University Los Angeles, California

Bachelor of Science Degree in Finance, 1992

Pasadena City College, California
PROFESSIONAL & BAR ASSOCIATION MEMBERSHIPS
California DUI Lawyers Association
Los Angeles County Bar Association
California Attorneys for Criminal Justice
National Association of Criminal Defense Attorneys
WORK EXPERIENCE
Deputy Public Defender – Los Angeles County Public Defender's Office, 2001- 2004
Criminal Defense Lawyer – 2004 - present
Ninaz Saffari-Criminal Defense Attorney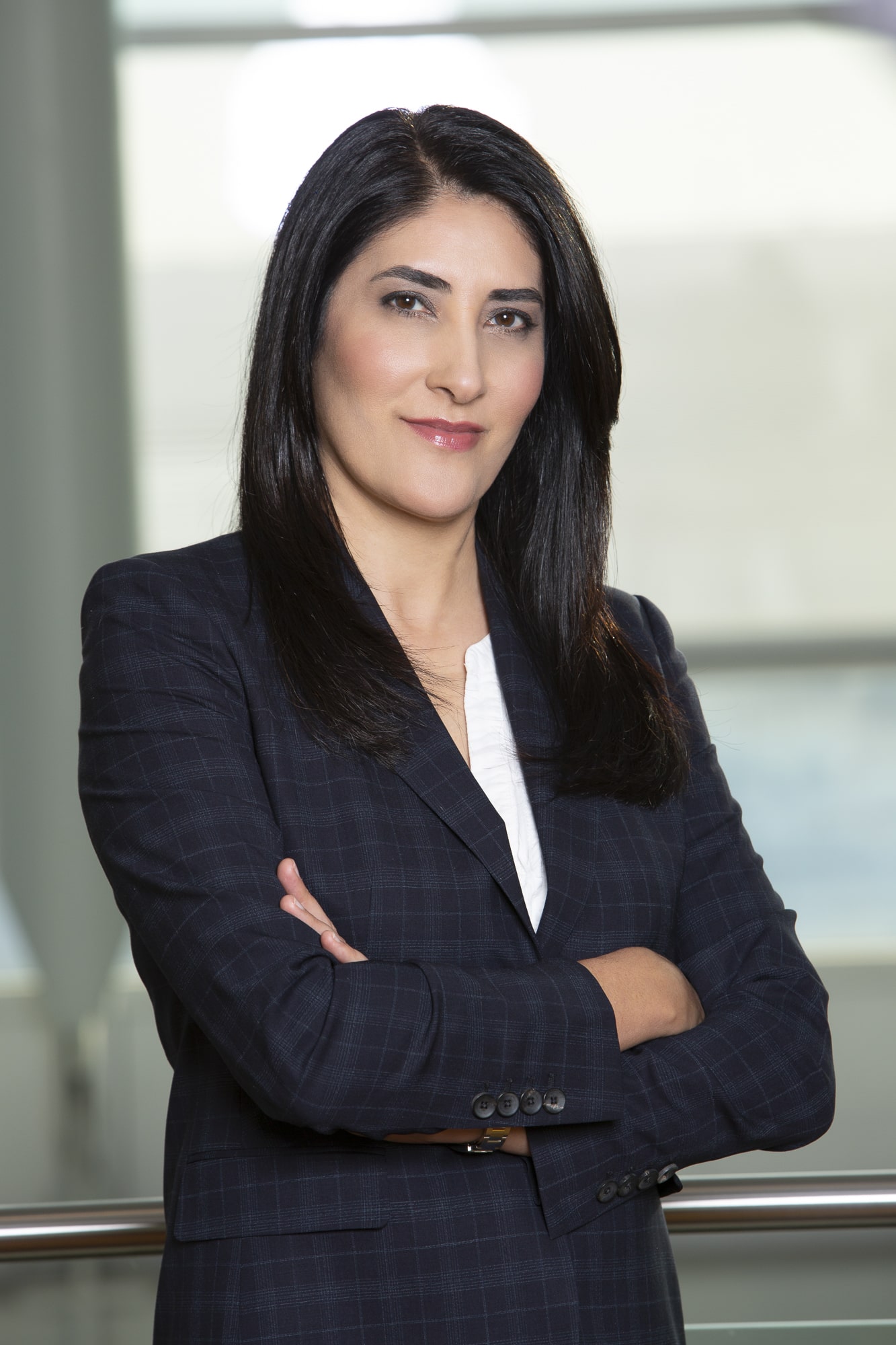 Why You Should Hire Ninaz Saffari to Defend You Against Sex Crime Charges in California
If you're looking at years or even decades in prison because of a sex-crimes prosecution, there is simply no better defense lawyer than Ninaz Saffari in the entire state. Since March 2005, when she was first admitted to the California Bar, Ninaz's practice has largely focused on defending her clients against almost every imaginable type of sex charge – from misdemeanor sexual battery all the way to forcible rape of a minor with a potential life sentence.
Ninaz first began fighting sex-crime prosecutions when she started working as a Deputy P.D. at the Los Angeles County Public Defender's Office. She later learned to investigate a sex crimes case the way detectives should do, and, when appropriate, to aggressively push it towards trial. Indeed, thus far she has taken more than sixty (60) cases all the way through trial, and has defended more than two thousand individuals.
After more than 16 years of criminal law experience with an outstanding track record, Ninaz regularly gives advice to less experienced attorneys on the finer points of California sex crimes law, as well as defense and trial strategies. She has also appeared numerous times on network TV as an expert, including on CNN, ABC, CBS, Fox News, and MSNBC.
Although she has two offices in L.A., Ninaz is able and willing to travel anywhere in California to fight on behalf of her clients, and occasionally works with other attorneys as co-counsel. She particularly excels at fighting so-called "slam-dunk" cases which appear unwinnable.
Ninaz's other specialty is handling "Pre-File" sex crimes cases, where, either before or even shortly after charges are filed, she works tirelessly to convince the investigating detective to forego referring the matter to the DA's Office; or, if it's already been referred, to convince the prosecutor to reject it.
The following are a few examples of some of her sex-crimes case results:
Accused serial rapist facing two life sentences – all charges dismissed at outset of jury trial
People v. Corey Stewart: Corey received the shock of his life when police arrested him on suspicion of raping a young woman at gunpoint. Then, when the DA's Office charged him with Forcible Rape (Pen. Code § 261: https://codes.findlaw.com/ca/penal-code/pen-sect-261.html), he was even more shocked to learn he was facing life in prison.
The accuser claimed that Corey had kidnapped her after threatening to shoot her and forced her into his custom SUV, which had specialized locks that allowed Corey to trap her inside. She also claimed the SUV had specialized seats that reclined all the way back to easily allow Corey to climb on top of her and rape her on a side street in the middle of the day – again, at gunpoint.
Corey's family hired a private attorney to defend him, but after reviewing the allegations, he told Corey his case was essentially hopeless. So Corey remained incarcerated for almost a year until his family fired the lawyer and replaced him with Ninaz, who quickly realized he was innocent.
But there was another problem: after the local news broadcasted Corey as a suspected serial rapist, another accuser came forward and told police he had also forcibly raped her many years earlier. As a result, he was facing a second Forcible Rape charge with a separate potential life sentence.
Ninaz thoroughly investigated the case (as she always does), including with the help of her private investigator and a GPS cell phone expert. She also obtained subpoenas to pull all the first accuser's online communications. Based on these actions, at the very beginning of the jury trial, Ninaz convinced the prosecutor that the accuser had been lying about all of her accusations.
At the same time, the second accuser admitted to detectives that she was no longer sure Corey had been the purported rapist.
Result: The entire case was dismissed.
Client prosecuted for a dozen sex-crime felonies, max. sentence: life – dismissed before trial
People v. J.C.: "Jerry", 20 years old at the time, along with six of his friends, made the acquaintance of "Darlene", a girl who was almost 17, and ended up partying with her all weekend, during which they had consensual intercourse with her (although for Jerry, it wasn't legal consent because he was an adult).
But when Darlene returned home, her parents were furious. So, to cover her tracks, Darlene falsely accused Jerry and his friends of abducting her and forcing her perform oral sex and have intercourse. The parents called the police and things snowballed from there.
All seven were arrested – the five young adults were taken to jail, and the two underage males were taken to a juvenile detention facility. Jerry was charged with the following felonies:
Forcible Rape in Concert (Pen. Code § 264.1(a): https://codes.findlaw.com/ca/penal-code/pen-sect-264-1.html);
Aggravated Kidnapping – Rape, Other Sex Offenses (Pen. Code § 209(b)): https://codes.findlaw.com/ca/penal-code/pen-sect-209.html,
Oral Copulation by Force or Fear (Pen. Code § 287: https://leginfo.legislature.ca.gov/faces/codes_displaySection.xhtml?lawCode=PEN&sectionNum=287);
Oral Copulation in Concert (Pen. Code § 287(d): https://codes.findlaw.com/ca/penal-code/pen-sect-287.html); and
Forcible Sexual Penetration with a Foreign Object (Pen. Code § 289: http://leginfo.legislature.ca.gov/faces/codes_displaySection.xhtml?sectionNum=289.&lawCode=PEN).
The maximum sentence: two life terms. As always, however, Ninaz dived in head-first and left no stone unturned. Incredibly, after many months of hard work, she managed to acquire Camcorder footage of that weekend's events, which proved that every one of the purported victim's accusations were completely fabricated.
Result: Following the prelim, where Ninaz confronted Darlene with the videotape and all of her lies, the DA's Office dismissed all the foregoing charges against Jerry in consideration for him taking a misdemeanor plea for Unlawful Consensual Sex with a Minor (Pen. Code § 261.5: https://codes.findlaw.com/ca/penal-code/pen-sect-261-5.html) – with no jail and no sex registration.
Client prosecuted for raping drunk woman, max: almost 48 years, dismissed after trial
People v. R.T.: "Richard" was charged with numerous sex-crime felonies, including several counts of Raping an Intoxicated Person (Pen. Code § 261(a)(3): https://codes.findlaw.com/ca/penal-code/pen-sect-261.html). He was also being charged with Strike enhancements (Pen. Code § 667(a)&(b): https://codes.findlaw.com/ca/penal-code/pen-sect-667.html). All together he was facing just under fifty years in a state penitentiary.
Richard had also been surreptitiously taped on a call wherein he told the accuser he was sorry for what had happened, which the prosecution attempted to use against him as an admission of guilt. In addition, detectives had collected incriminating DNA evidence against Richard.
Ninaz, however, did an outstanding job at trial, including convincing the jurors that the apology may have been about something else. She also put on the DA's DNA expert witnesses and was thereby able to cast doubt as to the state's DNA evidence. Finally, Ninaz effectively cross-examined the accuser to the extent that the jury believed she may have been untruthful about her claims. As a result, the DA's "slam-dunk" case ended in a hopelessly deadlocked decision: six for guilty, and six for acquittal.
Result: When Ninaz announced ready for the re-trial, the Deputy DA made her client an offer he couldn't possibly refuse: full dismissal if he pled guilty to one misdemeanor for Sexual Battery (Pen. Code § 243.4: https://codes.findlaw.com/ca/penal-code/pen-sect-243-4.html) and no jail time.
Lewd Acts with Minor prosecution, max.: one decade, knocked down to misdemeanor, no jail
People v. J.G.: "James" was charged with a dozen felonies for Lewd Acts with Minor (Pen. Code § 288: https://codes.findlaw.com/ca/penal-code/pen-sect-288.html) and, therefore, would be sentenced to almost eleven years in a penitentiary if convicted. James' original lawyer was useless so James remained incarcerated for more than twelve months before he hired Ninaz.
Result: Ninaz obtained an outstanding offer for misdemeanor Unlawful Consensual Sex with a Minor (Pen. Code § 261.5: https://codes.findlaw.com/ca/penal-code/pen-sect-261-5.html) with immediate release from jail.
Senior Trial Attorney of Counsel - Thomas Matthews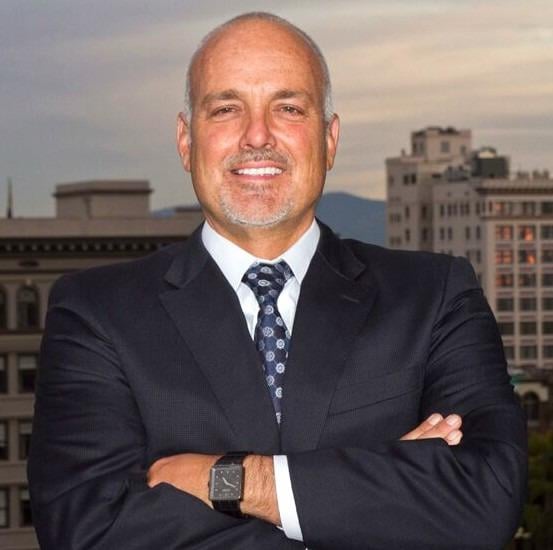 Thomas Matthews is a well-respected trial attorney who has handled over a thousand cases throughout his 26 years of experience. Mr. Matthews, a firm believer in integrity and empathy, is a problem solver who will do everything in his power to help his clients get a second chance and preserve their freedom. Due to his exceptional trial and criminal defense skills, Mr. Matthews has recently been recognized as one of the Top 100 Trial Lawyers. As a testament to his service, Mr. Matthews has earned hundreds of five-star reviews in addition to receiving endorsements from many reputable organizations and clients. Many of Mr. Matthews cases are dropped as a result of his unique defense strategies and enduring commitment.
After experiencing what he thought to be a severe case of injustice involving a close member of his family, Mr. Matthews gathered the inspiration to become a lawyer. Thomas Matthews earned his law degree from California Western School of Law after graduating from Stockton University in New Jersey. Mr. Matthews began his own law practice after passing the bar exam on the first attempt. Over 26 years, Thomas has become well respected by judges and his peers, resulting in an A-plus rating from the Better Business Bureau and 5-star ratings from Avvo, Google, and Yelp.
Mr. Matthews is licensed to practice before all state courts of California, including the United States Court of Appeal for the Third Circuit, the United States District Court for both the Central and Southern California Districts, and the United States Supreme Court. He is a member of the National Trial Lawyers Association, Consumer Attorneys of California, the Criminal Defense Bar Association, and the Criminal Justice Act Panel for the United States District Court.
Thomas Matthews has handled many various cases, some of which include multiple international narcotics trafficking and money laundering cases from Arizona, California, Kansas, Nevada, New Jersey, Texas, and Washington DC. His experience handling Federal Crimes, Felony Crimes, and Misdemeanors is what will help you win your case.

EDUCATION
California Western School of Law
Stockton University
AWARDS
Super Lawyer – 2018
Super Lawyer – 2017
10 Best – American Institute of DUI/DWI Attorneys, 2015
Top 100 Trial Lawyers – National Trial Lawyers, 2014
WORK EXPERIENCE
Lead Attorney – Law Office of Thomas P. Matthews, 1992 – Present
Senior Supervising Lawyer – Liberty Lawyers, 2005 – Present
Criminal Justice Act Panel Member, 2010 – Present
Internship – Attorney General of American Samoa, 1991
Internship – San Diego Public Defender's Office, 1991
ASSOCIATIONS
Consumer Attorneys of California
State Bar of California
San Diego Criminal Defense Bar Association
National Trial Lawyers Association
Board of Directors, California Western School of Law Alumni Association, 2018-2021
LEGAL COURSE INSTRUCTOR
Criminal Defense for the Non-Criminal Practitioner – CLE – 2018
GUEST LECTURER
California Department of Corrections
San Diego Police Department
United States Navy
ACHIEVEMENTS
Recognized as one of California's top criminal defense attorneys by Super Lawyers Magazine in 2018
Hundreds of cases dismissed
Numerous "Not Guilty" verdicts in State and Federal Court
Samuel Sue - Attorney of Counsel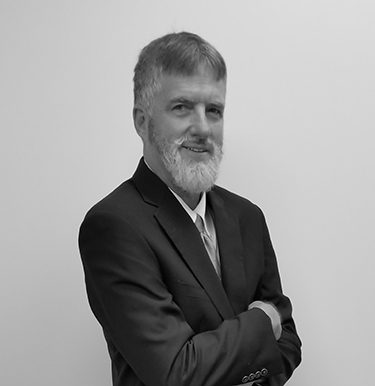 Samuel Sue has joined the CSCA Law Firm team as the Senior Attorney of Counsel for Research and Client Development with emphasis on application of criminal defense case law. Mr. Sue has practiced law in various areas for several decades, serving hundreds of clients. His extensive experience has allowed him to remain a vital role in creating the initial stages of cases for our valued clients. Mr. Sue has consistently maintained unbroken contact with his clients and the defense team in order to develop winning legal strategies.
Retaining the CSCA Law Firm means that Mr. Sue will work with you in your primary consultation in order for him to determine if you have a solid case and what our most successful plan of action would be. Mr. Sue works lengthily with former officers and detectives, which has given him a unique perception into the application of the law and how criminal charges are best fought.
As Senior Attorney of Counsel, Mr. Sue will listen to every aspect of your criminal case in order to analyze it and present the information to the attorney who oversees your case. As stated earlier, Mr. Sue will work with you, his client, the other attorneys, and our outside investigators to create a specific legal plan that will likely be successful. One of the best resources in a criminal case is the possession of data and facts as they allow Mr. Sue to do everything he can in order to properly represent you in any legal proceedings.
Mr. Sue's impressive educational background is one that makes him a formidable asset to our team. He received his bachelor's degree at Wake Forest University, then went on to American University to earn his first master's degree in International Law and Policy. Shortly after, Mr. Sue earned his law degree from the Thomas Jefferson School of Law in San Diego. He then went on to earn his doctorate and second master's degree in International Financial and Tax Law. Furthermore, he has worked at a highly distinguished law firm that focused on financial, tax, and estate law, while working as an instructor in various international affairs.
Mr. Sue's educational background has allowed him to secure positions of estate planner and financial advisor to different private entities, such as corporations and families with large estates. As a planner and advisor, Mr. Sue was responsible for keeping overall finances strong while developing assets protected by legal policies and maximizing investments. He has aided companies in their fight to secure legal backing in order to conduct their business and operations in the United States.
As an additional tribute to his rigorous education, Mr. Sue has also worked with immigrants, individually helping them secure citizenship or legal resident status. Mr. Sue is proud of his work as he is a member of the AILA, which is a legal organization for attorneys with assist immigrants and others without American citizenship. Mr. Sue has over 20 years of experience in immigration law, making him a formidable asset when representing clients who may not be an American citizen.
Over his career, Mr. Sue has accumulated vast experience while working for various types of clients. As Senior Attorney of Counsel on the Orange County Defense Lawyer team, he will bring his knowledge and expertise to all of his cases so that you may rest knowing that we will take care of you.
David Ruyle - Attorney of Counsel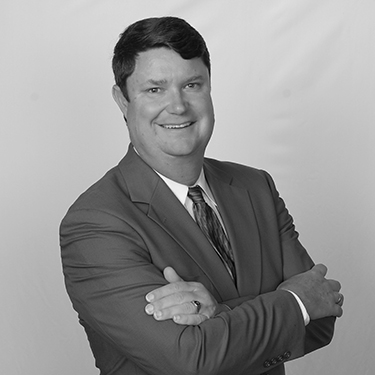 David J. Ruyle, Jr. was born and raised in San Diego, California, where he focuses his criminal defense practice. In 1998, Mr. Ruyle received his Bachelor of Arts degree from Baylor University. Four years later, in 2002, Mr. Ruyle earned his law degree from Trinity Law School. As a student in law school, David interned with the San Diego County Public Defender's office where he was exposed to felony and misdemeanor related matters.
Mr. Ruyle spent a few years focused on sex crime matters as an attorney before developing a desire to better understand the public view of law enforcement and the harsh realities that officers face daily. His calling led him to become a Reserve Police Officer with the City of El Cajon in 2007 after attending the California POST certified Police Academy. Mr. Ruyle was exposed to domestic violence, narcotic offenders, and many other issues that peace officers encounter daily. He enjoyed participating in many outreach events sponsored by the police department.
As Mr. Ruyle remained in the reserve force while practicing law, he was able to effectively apply his experience as an officer to representing his clients in their cases and addressing their needs. Although he has since resigned his position with the City of El Cajon, he enjoys sharing the knowledge he acquired as an officer. His passion for sharing his knowledge led him to teach in the Criminal Justice Department of both Westwood College and the University of Phoenix. Additionally, Mr. Ruyle works with students who are studying for the Bar Exam.
As an attorney in the criminal defense sector, Mr. Ruyle has represented clients with various types of sex-related crimes. Mr. Ruyle takes much pride in being attentive to his clients' needs and understanding their situation in order to produce a favorable outcome for their case while promoting their ultimate well-being.
Mr. Ruyle is a member of the San Diego County Bar Association and the California Public Defender's Association.
Attorney of Counsel - Thomas J. Filicia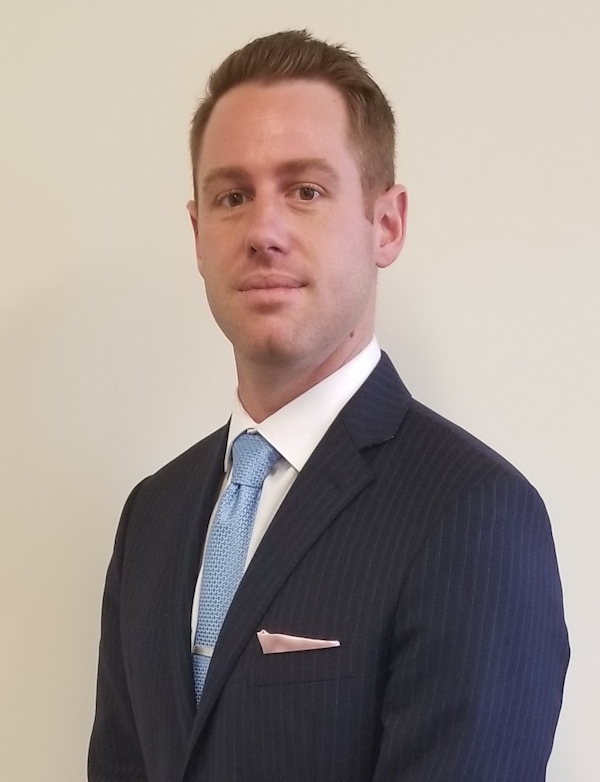 Thomas Filicia works as the Jr. Attorney to Michael Taibi and Thomas Matthews for the Sex Crimes Attorney Law Firm. Thomas is primarily involved during the Pre-File stage of the cases. He works closely with our Private Investigator, Kevin Roncevich, to put our clients in the best position possible to get their cases rejected. This involves careful communication with both law enforcement agencies and prosecuting agencies. In all sex crimes cases, there is some type of investigation that takes place prior to the case filing. Having a solid team in place during the investigation phase will put you in the best position to minimize the charges against you, or get your case rejected.
Thomas is licensed to practice in all California State Courts, as well as the US District Court for the Southern District of California. Since being admitted to the bar, Thomas has exclusively practiced criminal defense law. He has worked on hundreds of cases, and has experience handling various types of misdemeanors and felonies from start to finish. Thomas received his JD from the Syracuse University College of Law. At Syracuse, he developed a passion for criminal defense law, and worked for a law firm that handled primarily criminal appeals. He has drafted appellate briefs in several areas of criminal law including Parole Violations, Domestic Violence, Rape, and Murder.
Thomas is a Southern California native, and currently resides in San Diego.
Director of Client Operations - Thomas Beck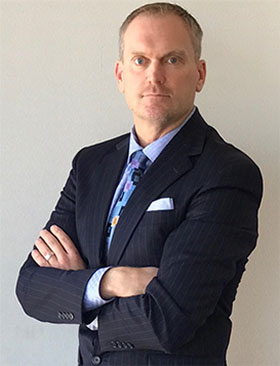 Mr. Beck joins the team as the Senior Executive and Director of Client Operations. Mr. Beck has spent nearly 20 years as an industry leader with one of the largest consumer law firms in Arizona. Mr. Beck brings a dedication of excellence that consistently exceeds client's expectations, through tenacity and hard work that people have grown to know and trust as an intricate part of the successful team. Mr. Beck has limited his professional intake duties to criminal defense, family law, and both restraining and protective orders. Mr. Beck is a critical member in the early development and works under the direct supervision of the supervising attorneys. The personal dedication and careful attention to detail make certain that each client is given the best in customer service and we are available to clients at all hours of the day and every day of the week. We strive to make each client feel like our only client and we promise to take the time and listen carefully about your case and work as a team to get the best result as possible.
Classes of Sex Crimes
The way particular criminal sexual acts are categorized by federal versus the various state level criminal codes is quite various. But nonetheless, there are a number of basic sex crimes practice areas that emerge, and we at Sex Crimes Attorney have many years of experience in handling cases in all of these particular areas. Lower level sex crimes are usually things like "indecent exposure" or "lewd and lascivious acts" (in public), but even these can create a permanent criminal record and result in mandatory sex offender registration.
But offenses like rape, statutory rape, spousal rape, sexual assault and/or battery, sexual molestation of a minor, continuous sexual abuse of a minor, prostitution or solicitation of a prostitute, sex trafficking, failure to register as a sex offender, and many more are very serious felonies that can result in years in state or federal prison.
Sex crimes vary widely in severity and in nature, and all they really have in common is that all of them have "something to do with sex." But the complexities of how sex crimes are defined and the sometimes unexpected ways in which certain sex crimes are punished, makes it imperative that you have the benefit of a top-tier sex crimes defense lawyer no matter which specific sex crime charge you may be facing.
Federal VS State Sex Crimes
Almost all sex crimes are covered by a state level statute, but many of them are also federal offenses. For example, child pornography crimes, Internet sex crimes, and sex crimes where state or international boundaries are crossed are likely to be prosecuted on the federal level.
Child sex trafficking, prostitution, use of the mail or "interstate facilities" to commit a sex crime, and attempts to entice children into situations where they will be victimized by sex offenders, be kidnapped, or commit sex crimes themselves are all penalized under federal law.
And realize that you can simultaneously be prosecuted and sentenced for both state and federal violations for the very same incident(s). That means the potential full punishment could be extremely long-lasting and severe.
Federal prison terms for many felony and aggravated sex crimes can be a minimum of 10 years and easily be 15, 20, 30 years or life. And that's not counting any state prison term, remember. When facing these types of charges, your whole future life is at stake, and you can't afford to entrust your case to anyone but the very best.
Defending Against Sex Crimes
There are many available defenses we at Sex Crimes Attorney use against sex crime allegations. While the exact defense strategy must fit the specific charge and the details of your case, there are also many basic defenses that come up in numerous types of sex crime cases.
Police entrapment or other violations of the defendant's rights like illegal search and seizure, planting of evidence, falsification of police reports, or arrest without reading you your Miranda Rights or without probable cause can all help get many sex crimes cases dismissed.
In many other cases, you may have been falsely charged by someone holding a grudge against you or by an ex spouse hoping to win a child custody or visitation rights battle by slandering you with a sex crime charge. Or, it could a case of mistaken identity or of purely circumstantial and inconclusive evidence being exaggerated by the prosecution.
No matter which sex crime you are being charged with, be it on the state or federal level or both, Sex Crimes Attorney will know how to build you a solid defense and win your case.
Contact us 24/7 at 888-666-8480 for a free consultation, and we can give immediate attention to your case!
Private Investigator of Counsel - Kevin Roncevich
Kevin Roncevich honorably served in the active naval service of the United States from 1997 to 2001. Mr. Roncevich was stationed in San Diego, CA and was deployed twice to the Persian Gulf under the banner of Operation Southern Watch, which aimed at ensuring that the political and human rights of Iraqi citizens are respected. He was onboard the USS Abraham Lincoln. During Mr. Roncevich's 1998 deployment, the USS Abraham Lincoln carrier battle group targeted two sites and launched Tomahawks cruise missiles against them. The first target point was a Sudanese pharmaceutical factory that was suspected of making chemical weapons to help Osama Bin Laden with his terrorist attacks. The other site was a terrorist training camp in Afghanistan believed to have been operated by Bin Laden.
Thirteen days after the U.S. embassies in Tanzania and Kenya were bombed by terrorists, President Clinton ordered three strikes, which were named Operation Infinite Reach. Mr. Roncevich received several recognitions and awards during his service in the United States Navy.
PERSONAL ACCOMPLISHMENTS AND AWARDS
Coast Guard Unit Commendation with Operational Distinguishing Device
Sailor of the Month
Navy Achievement Medal
Armed Forces Expeditionary Medal (2)
Sea Service Deployment Ribbon (2)
Flag Letter of Commendation
Meritorious Unit Commendation (2)
Commendation Letter from United States Navy Rear Admiral
Navy Achievement Medal
Good Conduct Medal
Letter of Appreciation from Commanding Officer HS-4
Battle "E" Award
Junior Sailor of the Month
Commendation Letter from Commanding Officer HS-4
Flag Letter of Commendation
From November 2001 to April 2002, Mr. Roncevich attended the Golden West Police Academy after his service at the United States Navy. He was always top of his class and in February 2002, he got a position with the Cypress Police Department. In this position, Mr. Roncevich worked as a training officer, patrol officer, a criminal investigations detective, and SWAT team member. Mr. Roncevich has thousands of hours on the job training and over 2,000 hours of formal training. He has also undergone advanced officer training, including:
TRAINING OFFICER
As a training officer with the City of Cypress, Mr. Roncevich had the responsibility of training and evaluating new officers to ensure that they can be able to handle their duties unaccompanied in a skillful, safe, professional, and efficient manner. New officers are typically assessed on performance (including but not limited to officer safety, driving skills, knowledge of city, state, and federal laws, and report writing), overall conduct, and improvement.
PATROL OFFICER
Mr. Roncevich played a key role in ensuring public safety by enforcing criminal and motor vehicle laws, responding to emergencies, maintaining order, promoting good community relations, and protecting people and property. He was also involved in the identification, pursuit, and apprehension of perpetrators and suspects of criminal acts. Part of his job as a patrol officer was reviewing facts of occurrences to determine if city municipal violations or state and federal criminal acts were committed. In some cases, a patrol officer can act as a witness or present evidence of criminal and traffic cases in court. During booking and pre-trial processes, Mr. Roncevich had to regularly process prisoners, prepare and maintain records of prisoner status and bookings.
CRIMINAL INVESTIGATIONS DETECTIVE
As a criminal investigations detective, Kevin Roncevich worked on property crimes (such as theft, burglary, vandalism), fraud cases (such as fraudulent use of access cards and identity theft), and crimes against persons (such as homicide, domestic violence, sexual assault cases, and robbery). For the 4 years that Mr. Roncevich served as police detective, his job tasks included of performing criminal investigations, maintaining knowledge on all factual requirements, establishing suspects and witnesses, assisting to obtain all required statements, coordinating with the crime lab team to monitor conditions of victims and perform tests on evidence collected from the scene of the crime. Mr. Roncevich also worked directly with the office of the district attorney and played a crucial role in building strong cases for jury trials.
As a police detective/investigator, Mr. Roncevich's job involved writing search warrants, taking them to the district attorney's office for review, and signing the search warrant. He also spent hundreds of hours following criminal suspects and conducting undercover surveillance operations, as well as conducting static surveillance on location to help with the preparation of arrest or search warrants. During his tenure as a lead investigator, he would oversee outside law enforcement (such as Secret Service, DOJ, FBI, etc.) and other groups of investigators/detectives to work complex cases. This role also involved supervising and managing 25 more law enforcement professionals.
PERSONAL ACCOMPLISHMENTS AND AWARDS
Recognition Letter from the Cypress Chief of Police for planning an approach that thwarted the escape of felony vandalism suspects who were successfully apprehended
Gold Distinguished Service Medal for valor and heroism shown during a shooting involving an officer and an armed robbery suspect.
Letter of Recognition from the Cypress Chief of Police collaboration and commitment in a large scale search for a robbery suspect
Letter of Appreciation from Los Alamitos Chief of Police for successful apprehension of suspects who had fled from police officers
Letter of Commendation from the Office of the Orange County District Attorney for investigating a high profile case
Letter of Recognition from the Cypress Police Narcotics Sergeant with respect to an informant referral that brought about the arrest of two subjects for the possession of a firearm, a large amount of methamphetamine, scales, packaging material, and drug paraphernalia.
Formal recognition from the Cypress Chief of Police for the seizure and arrest of controlled substance suspects who had fled from officers.
Letter of Appreciation from American Rentals for solving a complex case involving theft of industrial equipment.
Letter of Commendation following a bank robbery that led to a vehicle pursuit and the arrest of the bandits.
Structured and implemented a form that is used department-wide when investigating subjects under the influence of alcohol and drugs.
Mr. Roncevich previous experience a police officer allows him to readily establish a rapport and cooperation with law enforcement officers. Since many cases involve working with the police, Mr. Roncevich is able to create a positive relationship.
ADVANCED OFFICER TRAINING
California Narcotic Officer Association Training in Drug Abuse Recognition
Certified in Alcohol Sensor Device by the Orange County Sheriff's Department
Sexual Assault/Child Abuse Training by the Riverside County Sheriff's Department
Riverside County Sheriff's Department Criminal Investigations Training
Elder Abuse Investigation Training provided by the Orange County Sheriff's Department
Emergency Response To Terrorism Cases Training by the Orange County Sheriff's Department
Courtroom Testimony Training by the Riverside County Sheriffs' Department
Orange County Sheriff's Department Training on Homicide Investigation
Riverside County Sheriff's Department Training on Advanced Interview and Interrogation
Vehicle Theft Training by Orange County Sheriff's Department
City of Cypress DNA Evidence Collection Training
Search Warrant Instructions Training by the San Bernardino County Sheriff's Department
Identity Theft Training at the San Diego Regional Training Center
PENI Street Gang Training by The Orange County Training Managers Association and The Southern California Skinhead Task Force
Certified in the Lawful Interception of Electronic Cellular Telephone Communications or Wire and Electronic Digital Pager by the California Department of Justice
Certified in the Identification of Counterfeit Digital Video Disc by The Motion Picture Association Of America
Certificate of Training with the QUICKCHECK Narcotic Identification Kit
After retiring from the Cypress Police Department in 2013, Mr. Roncevich started a private security firm. As the vice president and owner of the firm, he developed a business plan that includes a description of the basic business concept, the product or service, the operations plan, the overall goal, deadlines for the business, how to finance the business (investors and loans), and the target market. Mr. Roncevich was tasked with setting out short- and long-term plans, reviewing financials and sales report, and then comparing them to the firm's goals. His duties as a business owner/vice president also involved reviewing profit-and-loss statements and other reports related to the firm's balance sheets. The other duties and responsibilities of Mr. Roncevich include (but not limited to) making decisions, identifying and addressing problems, streamlining systems and process to improve quality and productivity, and interpreting results based on quantitative techniques. Here are some of the accomplishments of Mr. Roncevich's company as well as his personal accomplishments.
PERSONAL ACCOMPLISHMENTS
Directly in charge of the purchase, deployment, and maintenance of 35 patrol vehicles into the firm's armada.
Accountable for the successful direction and operation of the company's Operations Division / Sales Division which was accomplished from zero revenue from the firm's inception. The company collected over 4 million dollars by the end of the third year. Part of Mr. Roncevich's achievement was projected a 5.5 million dollars growth in sales by the end of the fourth year while maintaining 150 employees company-wide and a 40 percent profit margin.
COMPANY ACCOMPLISHMENTS
Certificate of Recognition for service to the community given by the San Jacinto School District.
Named as the second fastest growing small business in Orange County, California by the Orange County Business Journal.
In 2015, Mr. Roncevich opened up a Private Investigations Firm while still owning and running the private security company. The company is known as Elite Enforcement Security Solutions, Inc. As the private investigator and owner of the firm, Mr. Roncevich provides services in Welfare/Insurance Fraud Investigations, COE/AOE Investigations, Civil Investigations, and Criminal Investigations. Mr. Roncevich also provides expert witness testimony.
And even with a busy and demanding professional career, Mr. Roncevich has still found time to obtain professional licenses and expand his professional knowledge through education. He has earned:
More than 55 General Education units from Coastline Community College, Golden West College, and Cypress College
Used Vehicle Pre-Licensing Education Program Certificate of Completion
Private Investigator – Bureau of Security and Investigative Services
Basic Peace Officer Standards and Training certificate
Private Patrol Operator – Bureau of Security and Investigative Services
Intermediate Peace Officer Standards and Training certificate
Guard Card – Bureau of Security and Investigative Services
Advanced Peace Officer Standards and Training certificate